The Good Doctor returned for its sixth season on October 3 and it confirmed the fate of Dr. Audrey Lim (Christina Chang) and Nurse Dalisay Villanueva (Elfina Luk) after Season 5's dramatic finale.
The pair were saved after being stabbed by Villanueva's ex-boyfriend Owen (Terry Chen) at the end of Season 5, but the incident was not without its repercussions.
Co-showrunner Liz Friedman has spoken about what the event will mean for Dr. Lim as well as Dr. Shaun Murphy (Freddie Highmore) in Season 6.
'The Good Doctor' Showrunner Addresses Season 6's Biggest Questions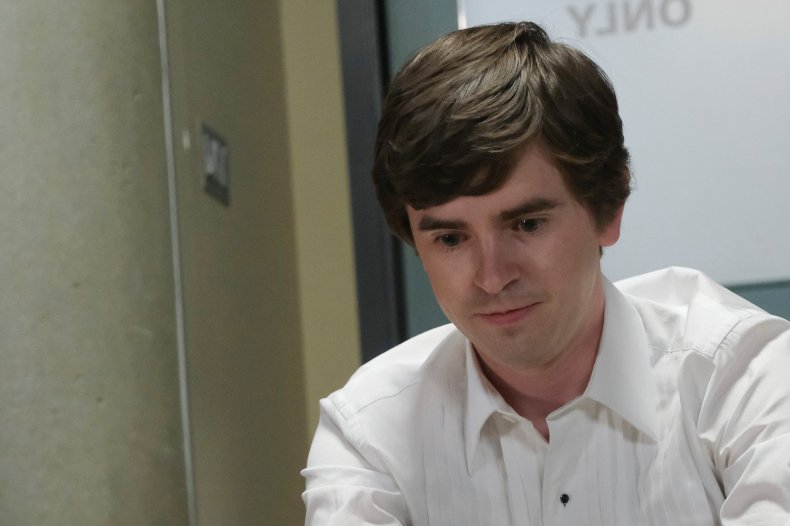 In The Good Doctor's latest episode Shaun performed surgery on Dr. Lim shortly after his wedding to Lea Dilallo (Paige Spara), but he went against orders from Dr. Aaron Glassman (Richard Schiff) and as a result of the surgery his co-worker was left paralyzed.
Looking at what's to come for the characters in an interview with TVLine, Friedman said that tensions will rise between Shaun and Glassman as the former no longer feels like he requires his mentor figure.
The co-showrunner explained: "There will be emotional repercussions. Shaun and Glassman find themselves in a situation they haven't been in before […] That change in their relationship is going to be complicated for both of them."
During the operation, Shaun also saw a vision of his late brother, Steve (Dylan Kingwell), who told him that he should let go of his guilt over his death. This is something that the character will continue to deal with in the show as Friedman explained that Shaun is "still conflicted" over the loss and his sense of guilt.
Dr. Lim's situation will also be a big part of the new season, and though Friedman remained tight-lipped on how the character may recover from the incident, she did say that new episodes will see her deal with a number of new obstacles.
"Her recovery is a part of future episodes, but I'm a little uneasy with the word 'recovery,' in the sense that recovery doesn't necessarily mean a return to exactly who you were. That is something that Lim is going to come to grips with," Friedman told the website.
The co-showrunner added that she didn't want to reveal too much about Dr. Lim's physical health, but she said: "She is going to be continuing as a surgeon. The big question is whether or not she's the same doctor as she was before. You're going to see this character struggle to figure out who she is in a different physical reality."
The Good Doctor airs Mondays at 10 p.m. ET on ABC.